Thank you for subscribing
As promised,  please click the image or the link below to immediately have your Dotcomsecrets Free Book sent to you.
If you are struggling with finding the right auto-res-ponder for your email marketing, get ConvertKit. It has everything from squeeze page, landing page and email marketing tools.
Click the image below to create your account now
If your are struggling getting traffic to your sales funnel or website, go for a trusted Solo Ad Agency like igorsoloads.com. Click the image to go direct to the website. They are offering free test drive so you can be sure their traffic converts before you even buy.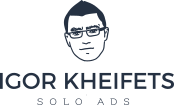 Finally thank you again for subscribing and i wish you all the best in life.
My online business has never been the same since i got hold of the above tools and i really hope it does the same for you and your friends and family.
To your success!!
Sincerely
Richard U.